Hodinkee
Travel Clock
Agency —
King & Partners
Content art direction and production for Hodinkee, a retailer and magazine for watch enthusiasts.
Role —
Sr. Art Director

Photo & Video by Harrison Boyce
Production by ABC Projects
Introducing The Travel Clock
Our team at King & Partners directed, shot, and produced campaign content for the first Hodinkee-branded product — the limited-edition Eight-Day Travel Clock.
Inspiration & Art Direction
The Eight-Day Travel Clock is inspired by the clocks found in the luggage of the early adopters of air travel. Its unique movement is the equivalent to what would be found in the premium travel clocks of yesteryear.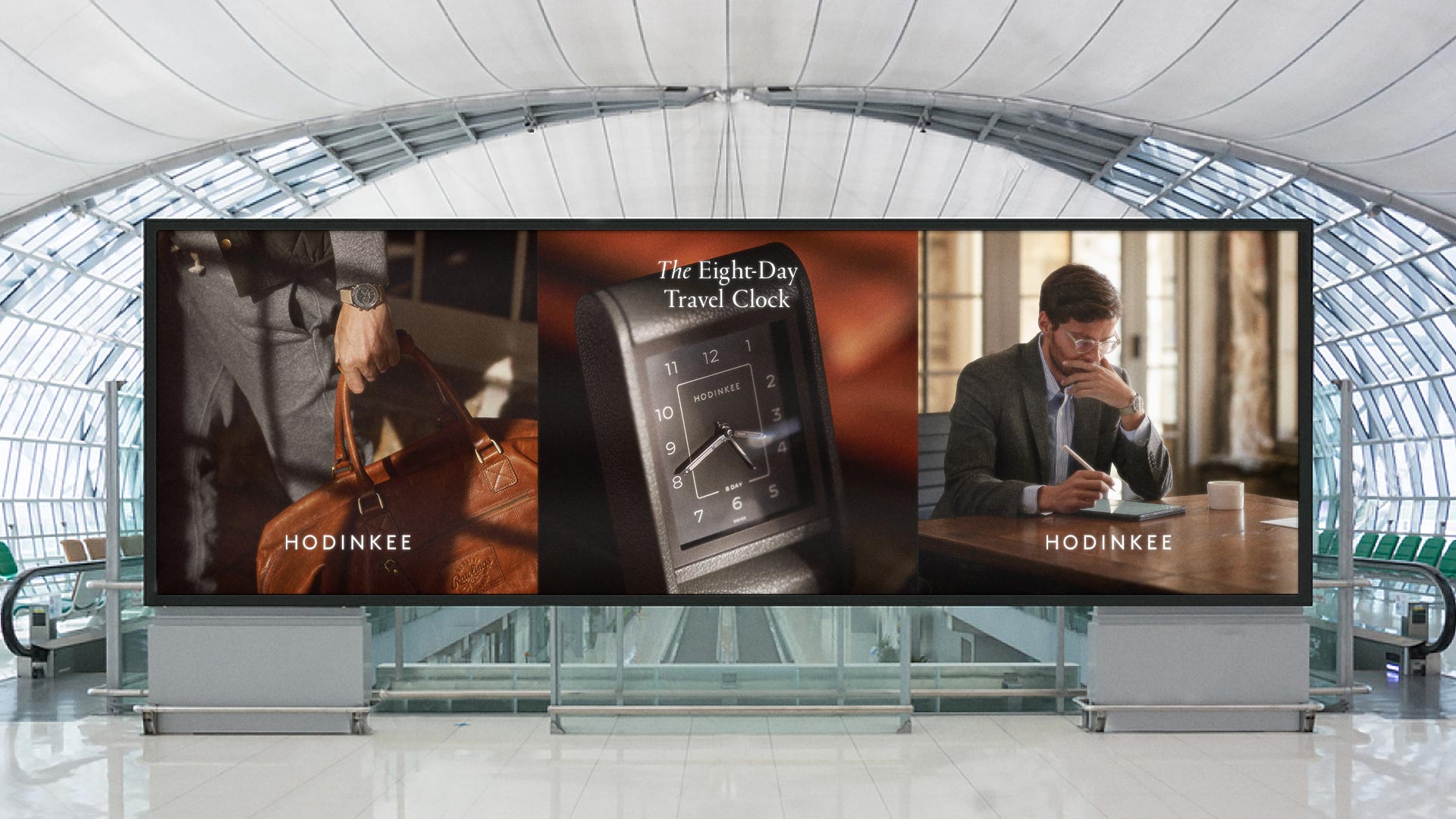 Shot On-Location
A small team of us were on-location at Troutbeck, a hotel located in Amenia, NY. As on-set art director, I prepped the art direction document and worked closely with the photographer ensure the consistency of the visual narrative.