BLUE CROSS BLUE SHIELD Service Design
2022
BCBSMA partnered with Accenture's Experience, Strategy, and Technology Practices to activate an Experience Transformation, putting the member at the center of everything. Along with research and service design, I designed and coded a microsite to centralize all client deliverables.
— Role: Visual Design Assc. Manager, Accenture
Visit Microsite
Jenner Inn Identity, Content
Coming Soon
Coming Soon — The Jenner Inn is a unique Country Inn on the Northern California Sonoma Coast near Sonoma Wine Country and on the Mouth of Russian River.
SALUTAY WINE CLUB Digital
2021
Salutay Wine Club is an LA-based subscription service for organic wines, founded by award-winning sommelier Taylor Grant. Website design by Frank Guia and development by Jibin Mathew.
— Role: Freelance Designer
Visit Site
Twoflower Cafe Identity, Print, Digital
2021
Twoflower Café is a restaurant and bar located in Great Barrington, MA — a town at the southern end of Berkshire country.
— Role: Freelance Designer
Lyra by Rockrose Identity
2021
Lyra is a luxury rental building located in the Hudson Yards neighborhood of Manhattan. I brought to life the chosen name and concept through a modern visual identity that reflects the building's vast views of the skyline.
— Role: Sr. Art Director at King & Partners
Visit Site
Cobble Thrill Digital, Photo
2020
Ongoing personal project dedicated to maintaining a photographic record of the Cobble Hill neighborhood of Brooklyn. Started during the COVID-19 pandemic to capture the once-in-a-lifetime effects on New York City.
Visit Site
On-set and campaign art direction for the launch of Hodinkee's limited-edition Eight-Day Travel Clock. Hodinkee sold out all inventory within a day of release.
— Role: Sr. Art Director at King & Partners
View Case Study
Todd Snyder NY Print, Art Direction
2019-2021
Complete overhaul and redesign of Todd Snyder's direct mail catalogs — including a new design system, positioning, and content strategy. Frank designed over 20 unique catalogs from 2019 to 2021.
— Role: Sr. Art Director at King & Partners
View Case Study
Dear Cleo Identity, Print, Art Direction
2019
An occasion-wear brand for youthful, modern bridal parties, offering dresses made from recycled yarns. The name and brand identity is inspired by handwritten notes and the personalized nature of wedding invitations sent to bridesmaids.
— Role: Sr. Art Director at King & Partners
View Case Study
Proclamation Goods Co. Identity
2018
Worked closely with start-up founders, from naming to launch, on creating a brand dedicated to decluttering kitchen space with a minimalist approach. Designed for people who value craftsmanship, quality ingredients, and thoughtful food preparation.
— Role: Freelance Art Director
View Case Study
Huckberry Identity, Art Direction, Retail
2018
Led brand design, art direction, packaging design, and content creation for three white label brands owned by Huckberry, an independent online retailer and magazine for those who love adventure.
— Role: Art Director, In-House Brands at Huckberry
Visit Huckberry
The Wes Anderson Party Personal
2018
The Wes Anderson Party was a personal project born out of exhaustion of typical holiday sweater parties. My group of friends organized the event, mailed printed invitations, and set up a professional photo booth.
— Role: Member of Party Planning Committee & Participant
View Case Study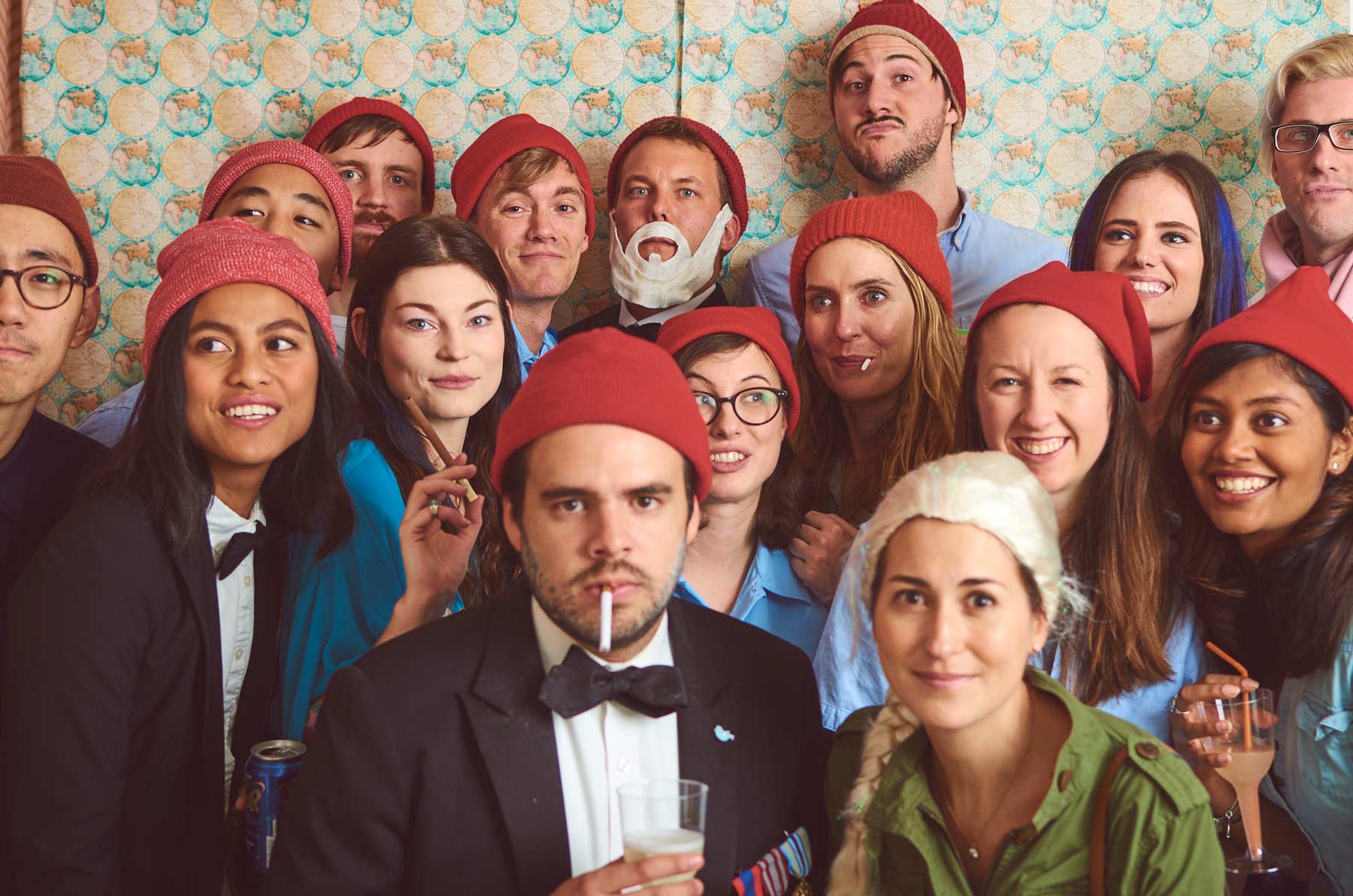 ACCENTURE SONG Portraits
2022
Updated portraits for the New York Design team at Accenture Song. The art direction reflects the agency's new visual identity using gradients.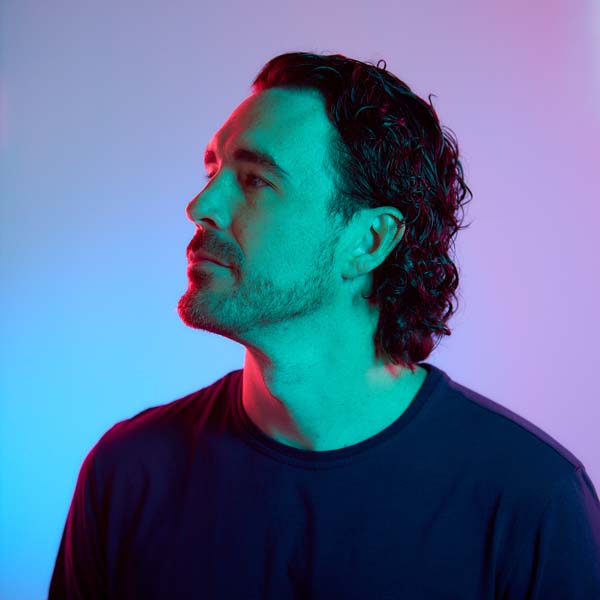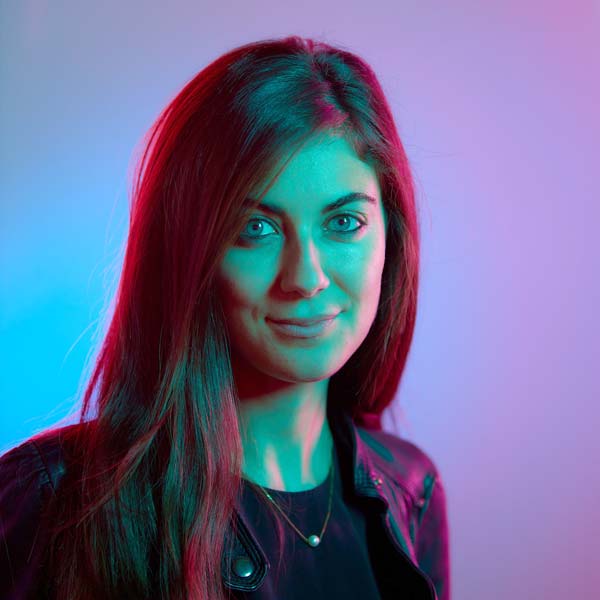 KING & PARTNERS Photo
2020
Photography of K&P's new office space.
WALDHAUS FLIMS Art Direction
2020
On-location art direction for winter content shoot at Waldhaus Flims, a wellness resort located in the Swiss Alps. Photography by Brandon Schulman.
— Role: Sr. Art Director at King & Partners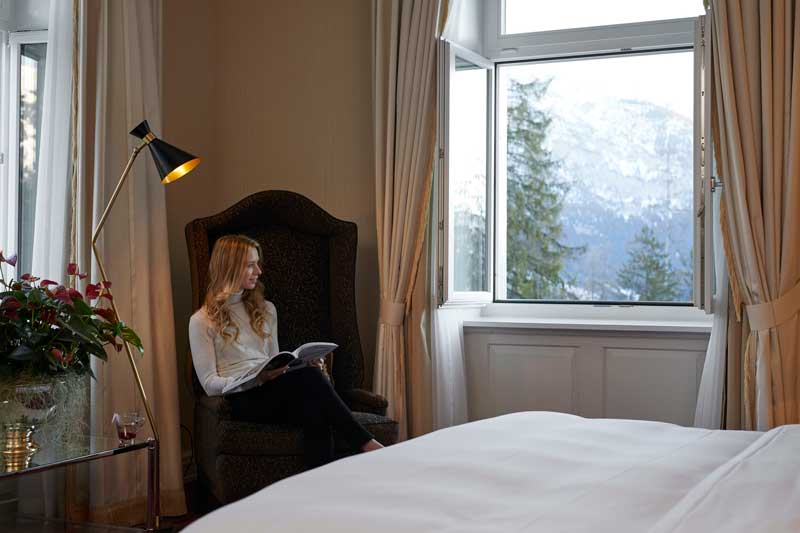 FLINT & TINDER Art Direction, Photo
2018
Campaign shoot to update all photo assets used across the online store and social media platforms.
— Role: Art Director, In-House Brands at Huckberry
PROOF Art Direction, Photo
2018
Campaign shoot to update all photo assets used across the online store and social media platforms.
— Role: Art Director, In-House Brands at Huckberry
TRUMAKER & CO Art Direction, Photo
2017
2-day shoot for Fall 2017 seasonal campaign assets.
— Role: freelance photographer
TRUMAKER & CO Art Direction, Photo
2017
2-day shoot for Trumaker Denim launch imagery.
— Role: freelance photographer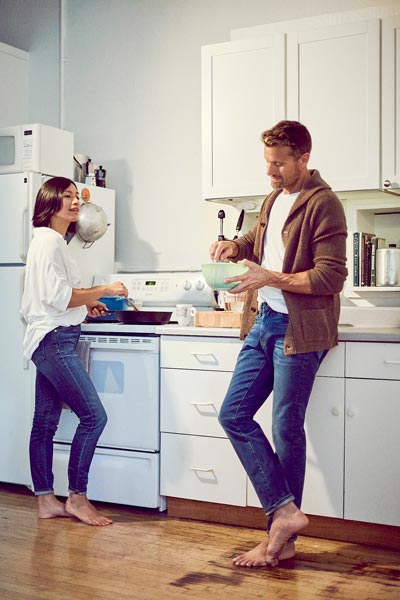 Photography for marketing and social media content.
— Role: freelance photographer